It is starting to smell like Halloween. Love this spooky story from Piglove: Adventures of Bacon and Friends. Enjoy!
Piglove
Today's spook tale is a real scary story, something that happened to my daddy when he was a young boy.  Are you ready for this?  Are you sure?  You might want to hold someone's hand.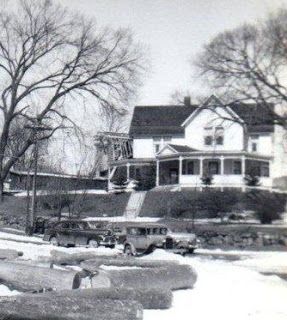 When dad was around was 10 years old, his mom's Aunt Dorothy passed away.  She had a house in Blue Ridge, West Virginia.  It looked similar to this picture.  Up on a hill top, had a wrap around porch and was two stories with a full basement.  The house looked normal but had a little bit of an eerie factor… especially to a young child.  Let me give you a little bit background on some chilling history of the home.
Aunt Dorothy had a brother named John that also lived with her. There's two different stories that circulated about what happened to dear poor John.  One was that Aunt Dorothy and John had dinner one night.  Afterwards, he stood up…
View original post 898 more words